Waking the Giant | Seurakunnat ja kestävän kehityksen tavoitteet
(FIN/ENG)
Mistä on kyse?
Luterilainen maailmanliitto on julkaissut globaalin kampanjan nimeltä Waking the Giant – Jättiläistä herättämässä. Sen tarkoituksena on edistää kestävän kehityksen tavoitteiden (Agenda 2030) tuntemusta kirkoissa ja herättää seurakuntia osallistumaan näiden kehitystavoitteiden edistämiseen sekä paikallisesti että maailmanlaajuisesti. Kestävän kehityksen tavoiteohjelma on voimassa vuoteen 2030. Ohjelma pitää sisällään yhteensä 17 päätavoitetta, joiden kautta pyritään köyhyyden vähentämiseen, ihmisoikeuksien toteutumiseen ja ympäristön hyvinvointiin.
Mitä kestävän kehityksen tavoitteet ovat konkreettisesti?
Näitä ovat esimerkiksi köyhyyden ja nälän poistaminen sekä terveyden edistäminen, kuten myös eriarvoisuuden vähentäminen, sukupuolten tasa-arvon edistäminen ja ilmastonmuutoksen torjuminen. Katso kaikki tavoitteet: https://um.fi/agenda-2030-kestavan-kehityksen-tavoitteet
Miksi kirkkojen pitäisi lähteä toteuttamaan YK:n kehittämää kestävyysohjelmaa?
Kyse on rakkaudesta lähimmäiseen ja luomakuntaan. Tarkalleen ottaen kirkot ja seurakunnat ovat alusta lähtien tehneet tekoja, joista nyt puhutaan kestävän kehityksen tavoitteina. Kokonaisvaltaiseen lähetykseen on kuulunut usein esimerkiksi nälän poistaminen, lukutaidon vahvistaminen ja lääketieteellinen yhteistyö.
Lisäksi kansainvälinen yhteisö tarvitsee seurakuntia. Kestävän kehityksen huippukokouksissa on useasti todettu, että kirkoilla on paikallisyhteisön luottamus ja kyky vahvistaa kestäviä arvoja ja elämäntapoja. Kirkot voivat olla avainroolissa kestävän kehityksen tavoitteiden saavuttamisessa, jos ne saadaan heräämään vahvemmin kehitystavoitteiden edistäjiksi.  Yhteistyöllä voimme edistää yhteisiä tavoitteita ja luoda osallisuusmahdollisuuksia kaikille halukkaille.
Maailman 2,4 miljardia kristittyä voivat muodostaa sen Jättiläisen, jota ilman kehitystavoitteita ei voi saavuttaa.
Miten kampanjaan voi osallistua?
Espoon hiippakunta järjestää aiheesta seurakunnille webinaarin keväällä 2020. Webinaarin jälkeen tuotamme seurakuntien käyttöön Youtube-materiaalia viidestä kehitystavoitteesta. Videot ilmestyvät kerran kuukaudessa Espoon hiippakunnan Youtube-tilille. Videoissa käsitellään yhtä kehitystavoitetta kerrallaan ja samalla kerrotaan, kuinka sitä voi hyödyntää oman seurakunnan toiminnassa.
• Maaliskuu | Usko, terveys ja korona (kehitystavoite 3)
• Huhtikuu | Usko, ilmastonmuutos ja toivo (kehitystavoite 13)
• Toukokuu | Usko, rakkaus ja sukupuolten tasa-arvo (kehitystavoite 5)
• Kesäkuu | Usko, ruoka ja köyhyys (kehitystavoitteet 1 & 2)
Churches for Development
'Waking the Giant' is a global ecumenical initiative of the Lutheran World Federation. It aims to build the capacity of churches to contribute effectively to the 2030 UN Agenda for Sustainable Development. At the global level, the initiative provides churches and church-related actors with tools and training to relate their on-going work to the Sustainable Development Goals (SDGs). At the national level, churches and ecumenical partners set up implementation mechanisms for taking stock of their existing work in relation to the SDGs and engage in joint planning for direct action and advocacy.
Together for a better world
With their vocation to serve, churches have for centuries engaged in promoting dignity and justice, particularly among those oppressed, forgotten or pushed to the margins. Many churches have established themselves as important actors in the provision of social and development services and as advocates for global human values, such as gender equality, peace and justice. They distinguish themselves through the permanence of their presence, an often high level of credibility and a wide reach at community level, including to the remotest areas where state institutions may be absent.
Despite the strong work being carried out by churches in relation to individual SDGs, many of them are not familiar with UN processes and the language of the 'Agenda 2030'. There is an important 'translation' role to be played in order to bring together both sides. Mutual understanding and respect will be an important outcome.
The present project is a global ecumenical initiative by the Lutheran World Federation. It aims to strengthen churches' capacity to effectively contribute to the achievement of the 2030 Agenda for Sustainable Development, together with ecumenical actors (such as Christian councils, Christian aid agencies etc.). The focus will be on health (SDG 3), education (SDG 4), gender equality (SDG 5) reducing inequalities (SDG 10) and promotion of peace and justice (SDG 16) as these are areas where churches have acquired longstanding experience and credibility.
Fridays for Interfaith
"Erityisen tärkeää on käydä vuoropuhelua eri uskontoja edustavien ihmisten kesken, ei ainoastaan moniuskontoisessa ympäristössä vaan myös siellä missä on yksi enemmistöuskonto"
KMN Yhdessä kohti elämää | Lähetys ja evankeliointi muuttuvassa maailmassa
Fridays for Interfaith -konsepti on kaksikielinen (suomi-englanti) dialogisarja, joka tarjoaa turvallisen tilan pyhien tekstien, hengellisen elämän ja ajankohtaisten aiheiden tutkimiselle. Dialogisarja alkaa Uskontojen ja katsomusten yhteisymmärrysviikolla ja toteutuu siitä eteenpäin aina kahden viikon välein perjantaisin.
When people of different religious backgrounds meet, they engage in interfaith dialogue. Through interfaith dialogue, we can increase our understading of people with different religious and cultural backgrounds and promote peace.
Evangelical Lutheran Church and The Church of Jesus Christ of Latter-day Saints (Mormon Church) enables three meetings for the workers of both church. Limited number of seats (10) for each session.
Fridays for Interfaith:
7.2.2020 at 6-8 p.m. (Diocesan Office)
21.2.2020 at 9.-11 a.m (Mormon Chapple)
6.3.2020 at 9-11 a.m (Diocesan Office)
registration: anssi.almgren@evl.fi
Christian Churches Network
Are you a pastor or a worker of an international church in metropolitan area? Christian Churches Network is an ecumenical and multicultural network for the purpose to strenghten the unity of christians. We pray, share and encourage each others. There are more than 30 churches involved. Are you interested? Please contact Rev. Anssi Almgren anssi.almgren@evl.fi. +358 (0) 50 911 4410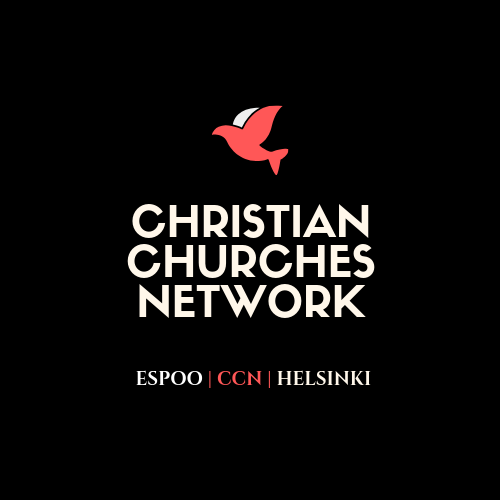 Diocese of Espoo
The Diocese of Espoo is a diocese of the Evangelical Lutheran Church of Finland and the seat of the bishop of Espoo. The Diocese was established in 2004 so it is the newest of the nine diocese of our church. The current bishop of Espoo is Kaisamari Hintikka. Diocese comprises 19 congregations and 1600 employees.
On the area of the diocese lives almost 700 000 people and 68 percent of the population are members of the Evangelical Lutheran Church. During the years of existence the diocese has became more and more multicultural with many faiths, cultural bacgrounds and variety of languages included.
Together with our congregations we seek to be more confident in speaking and living the Gospel of Jesus Christ, more compassionate in serving communities with the love of God the Father and more creative in reaching new people and places in the power of the Spirit.
Executive secretary Anssi Almgren is responsible of the international work at the diocese of Espoo.
International Explorer-program
Explore congregations which are flourishing in the middle of the diversity and secularisation!
International program for the employees of the diocese. Explorer-program fr